Defensive Barrier Anti-Explosion Wall Filled With Sand Chinese Made
Views:29 Author:PeiGuan Metal Wire Mesh Publish Time: 2018-08-03 Origin:Site Inquire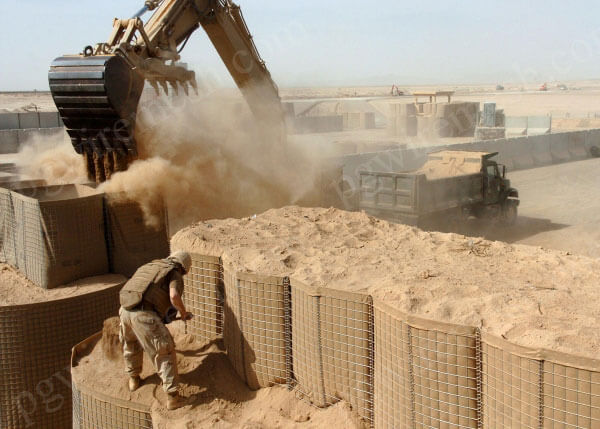 Chinese made defensive barrier anti-explosion wall is one typical security wall which is filled with sand, it can be used as temporay blockhouses, fortress, military bunkers, prewar headquarter to protect equipments and personnels.
Anping PeiGuan Metal Wire Mesh Co.,Ltd is one professional manufacturer of defensive barrier/sand wall in China. The anti-explosion wall filled with sand also can be used for flood protection, storm protection, wetland restoration, homeland security projects, architectural and landscaping projects, civil engineering projects,etc.
Each set of multi-cellular unit can be extented to longer defensive wall by connecting the joining pins/rods. The defensive barrier units have been extensively tested by civilian and military authorities across the world to prove their suitability for protection in a diverse range of militay, homeland security and environmental applications.
Military sand barrier units have been widely and successfully used for force protection in conflicts from Bosnia to Afghanistan. Anti-explosion wall built from the units have been used around military camps, guard posts, hospitals, stores and key public buildings such as embassies and consulates.