How to avoid flood water flow past hesco barrier like in Burlington, lowa? Choose Chinese hesco flood barriers
Views:16 Author:Site Editor Publish Time: 2019-06-11 Origin:Site Inquire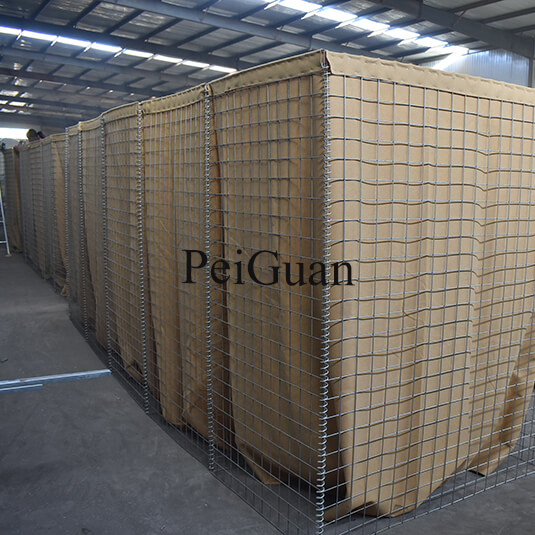 "Burlington hesco barrier fails, sending flood waters into downtown" is the flash news, and I also have seen the video. Hesco flood barrier did not prevent the flood Walter successfully. Most citizens are curious about the reason why the hesco flood barrier wall broken down so quickly.
Why the hesco flood control barrier wall were broken down so easily and quickly? It is because of their bad quality? Or because of the sudden flood water is so huge?
I know that building a flood barrier wall by using hesco barriers is not one easy thing just like preventing fast flood water by using sand bags, just because we need to make a decision on how tall of the flood wall it should be in advance. In another word, it will take longer time if we want to grow the flood wall.
What should we do to grow the hesco flood barrier wall when the sudden flood water coming?
Firstly we need to get the same hesco barriers that have the same width or the shorter width because we need to place the hesco barriers on the current hesco flood wall. To build the second or third layer of hesco flood barrier wall quickly is the correct choice to prevent a sudden floodwater.
Anping PeiGuan is one leading manufacturer of hesco flood barrier in China. Preventing a sudden flood water, let PeiGuan supply the best quality of hesco flood barriers.