Military Barrier Welded Hesco Barrier Gabion Box is the Securest Barricade for Blast Mitigation
Views:13 Author:PeiGuan Wire Mesh Publish Time: 2018-07-26 Origin:Site Inquire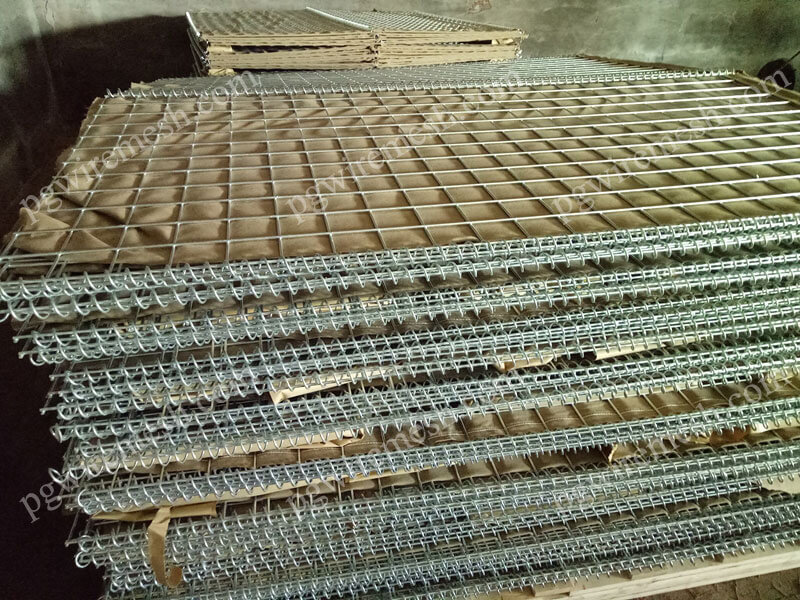 What is the securest barricade for blast mitigation? Certainly the welded hesco barrier gabion box military barrier, this welded hesco bag can provide the protection for the facilities and soldiers especially when they are in the dangerous situations. How to build a military sand barrier barricade in the mess war as a military fortification is the crucial task, as soon as the erecting the welded hesco barrier wall in the front of army, this securest barricade can provide the protective structure to defense the attacks by weapons.

What is the advantage on deploying a secure welded hesco barrier gabion wall for blast mitigation?
Quick installation and rigid structure ensure securest barricades against explosions or small arms.

You can deploy a recoverable MIL unit military barrier if you need.

Easy transportation and tidy packing.
Contact us now for more detailed information about welded hesco barrier gabion box. We are the leading manufacturer in China.