Sand Filled Hesco Barrier Secure Perimeter Barrier Wall China Factory
Views:5 Author:PeiGuan Metal Wire Mesh Publish Time: 2018-07-18 Origin:Site Inquire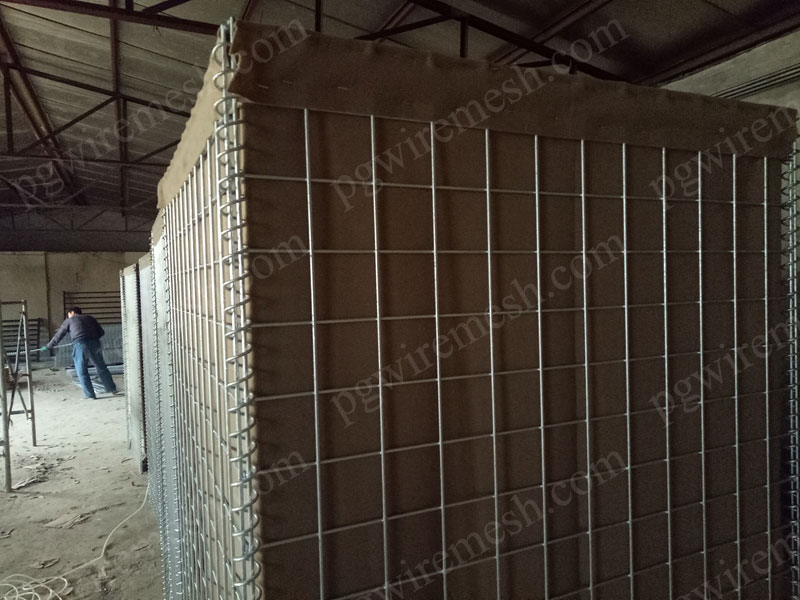 Sand filled hesco barrier is one morder gabion basket which is usually used as secure perimeter barrier wall, border wall, checkpoint, watchtower,etc. Even building your shooting range on your backyard, the sand filled hesco barrier is also prevalent construction material. The sand filled barrier refers to the wire mesh basket filled with sand, stons, rocks, crushed gravels, concrete, even some fine sediment.
Army used sand filled barriers are crucial fortifications for stopping bullets, bomb shell, to avoid the secondary damage. Sand filled flood barrier also is the durable flood protection wall for stopping the emergency flood water.
Sand filled barrier wall is one protective wall which is used for prevent terrorist attack such as used in airport, shipping central plaza, the crowed place, etc.