Stainless Steel Pourover Coffee Dripper China Manufacturer
Views:4 Author:PeiGuan Metal Wire Mesh Publish Time: 2018-07-31 Origin:Site Inquire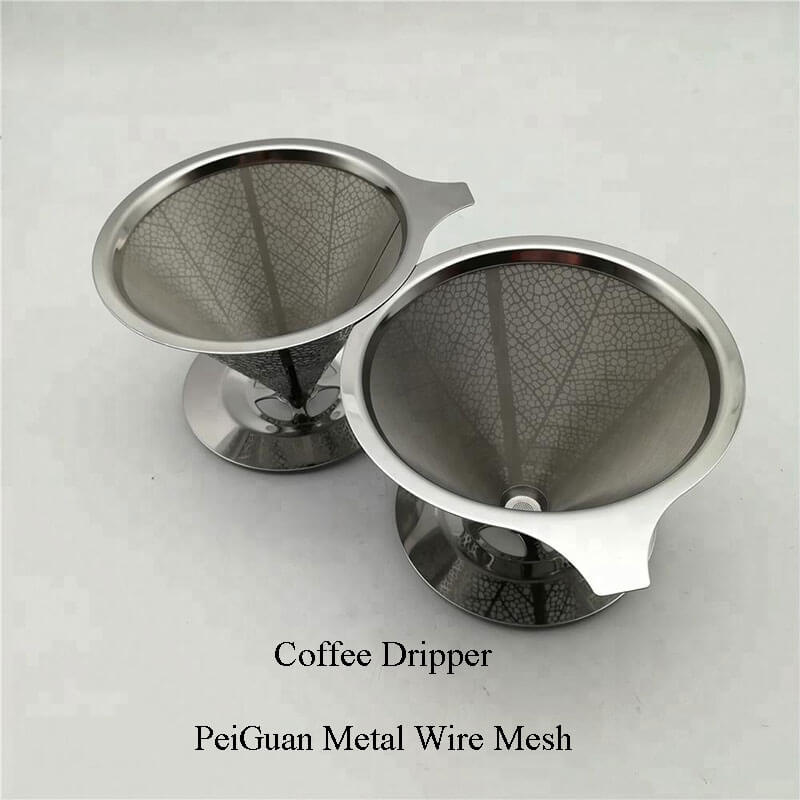 Where to find the professional manufacturer of pourover coffee dripper in China? Anping PeiGuan Metal Wire Mesh Co.,Ltd is one manufacturer that mainly produces pour over coffee dripper. We use the high quality etching mesh plates to be the outer layer of coffee filter, use the high quality 304 stainless food grade mesh 300 mesh to be inner layer of high precision filter.
The stianless steel coffee filter is very easy to clean, has the high property of rust resistance, erosion resistance, acid resistance, alkali resistance, durable,etc. The beautiful and smooth performance of pourover coffee dripper has earned a good praise from the clients. The bottom has the water hole design and the water can flow smoothly pass through.
The pour over coffee dripper is the pleasing coffee filter when you are traveling the suburb.