Welded Gabion Military Barrier Lined With Heavy Duty Geotextile Sand Barrier Manufacturer in China
Views:11 Author:Site Editor Publish Time: 2019-10-12 Origin:Site Inquire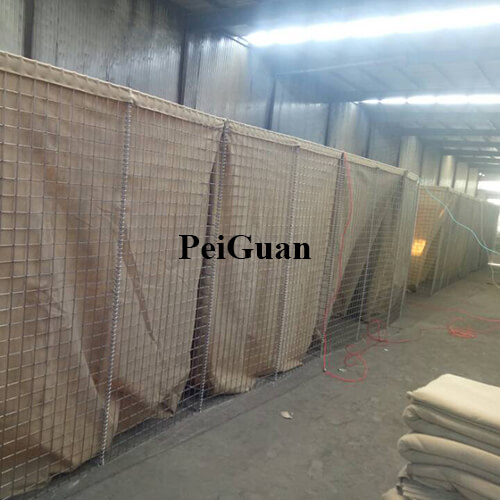 Military barrier or sand barrier is also called as defensive barrier, explosion proof barrier wall, sand bag, sand barrier, is one modern military fortification that is widely used in war countries such as Syria, Turkey, Iraq, Iran, UAE, Saudi Arabia, etc.
Multi-function military sand barrier is made from welded wire mesh frame and non-woven heavy duty geotextile. It can be deployed as one strong military sand wall by a few soldiers to protect personnels and facilities.
Military barrier wall unfold and is positioned, pinned together and filled with filling materials like sand and earth, gravels. Because the military sand barriers are pinned together, they can create any limitless defensive structures anywhere, anytime.