Anti-terrorism bastion barrier for military security and define boundaries
Views:2 Author:PG-MESH Publish Time: 2018-06-05 Origin:Site Inquire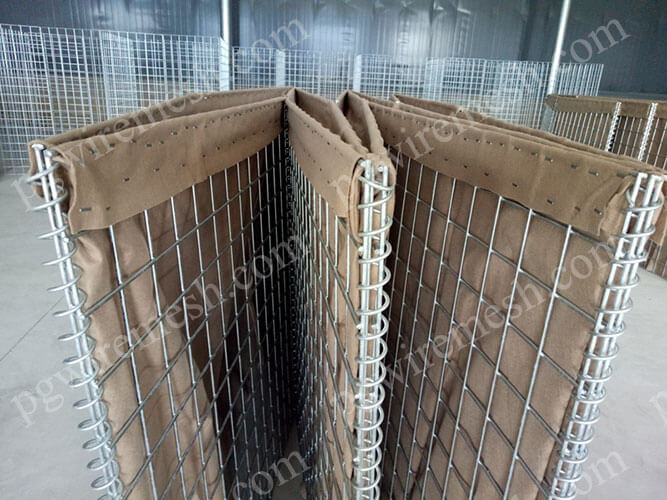 Anti-terrorism bastion barrier is widely used for military security to build the security explosion-proof wall, the bastion barriers are also used to difine boudaries by building a border wall or blast wall. Protecting personnels and equipments against the attacks from multiple rocket launcher is the main task for anti-terrorism bastion barrier. Anti-terrorism bastion barrier has contributed to force protection, border security, military army training.
Anti-terrorism bastion barrier also can be used for building your training range, it is much more effective to build your own training range than sand bags. Almost ten times manpower less than building a sand bags wall.
Define boundaries:
Anti-terrorism bastion barriers are usually used to define boundaries no matter on airport, military camp, country border, it is really a economical antiballistic and anti blast bastion barrier. Anping PeiGuan can produce various dimensions of hot dipped galvanized bastion barriers and zinc-aluminum coated bastion barrier. Welcome to inquiry us the latest price.