Application of Alkali-resistant Plaster Fiberglass Mesh for Construction
Views:6 Author:PG-MESH Publish Time: 2018-04-19 Origin:Site Inquire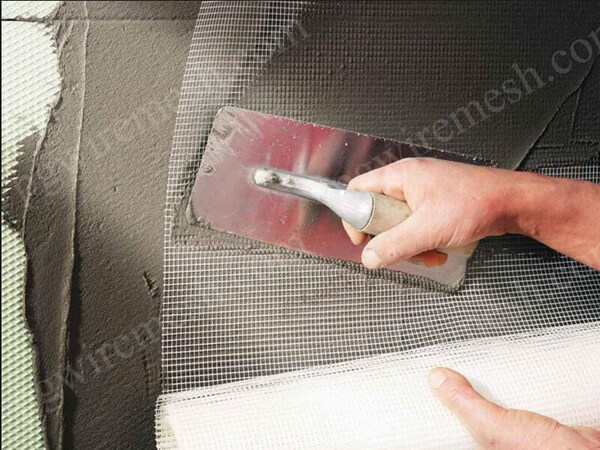 Alkali-resistant plaster fiberglass mesh is an ideal building material and it is widely used as exterior wall for insulation. Alkali-resistant fiberglass mesh has the perfect properties of small water absorbent, heat resistance, anti-alkali, anti-acid, good chemical resistance, high elasticity, small elongation, large shock resistance,etc.
The alkali fiberglass mesh is used for wall reinforcement, mending drywall racks, piecing together. For reinforcement of marble, mosaic and stone plaster, the alkali fiberglass mesh is also the ideal material. The alkali fiberglass mesh is the performance inorganic non-metallic material for construction. When shaving plaster on the crack of drywall, there is no need of metal mesh to save the cracks, the fiberglass plaster mesh is great material to mend the crack of drywall and making the surface of cracks smooth.
Coated alkaline resistant fiberglass mesh is widely used for building swimming pools flooring walls or building mesh debris catcherrrs for pool. It is can be applied with bitumen as roof waterproof material to strengthen the tensile strength and life time of bitumen.