Construction steps of stone cage
Views:24 Author:Site Editor Publish Time: 2017-10-17 Origin:Site Inquire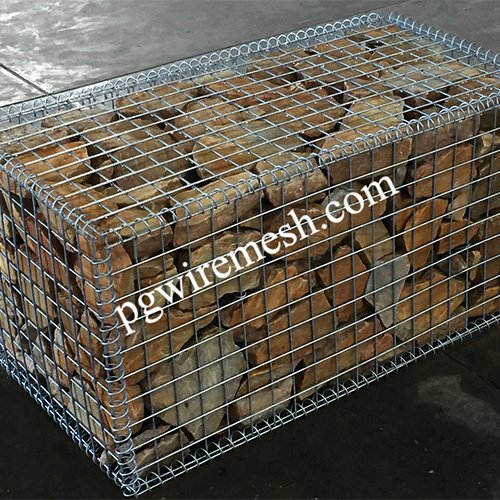 The first step, assembling and laying the assembly cage.

1. The distance between the combination of mesh and mesh body was 90 °, and then into the banding process, assembled lashing cage.
2. Assemble the cages of the time, tie with the combination of silk, spiral fixed death and the level of tension wire and the need for the same kind of raw materials.
3. Assemble the cage time, the combination of wire banding is necessary double-stranded twist, spiral combination of wire banding necessary to tighten tightening.
4. Assemble the end of the cage must be in accordance with the planning icon orientation device in place.
5. Cage exposure of the mesh, it is necessary to set the level of tension wire, horizontal and vertical distance of 25cm-35cm, was 8-shaped inward map of the mesh convergence and tension, pull in each fill Set up after the stone is finished.
The second step, the net inward filling.
1. Cage packing time is necessary in order, uniform, in batches to the network inward feeding, to prohibit the single cage to fill a one-time.
2. To the construction of artificial fill material, to control the thickness of each batch of feed in 35cm below.
3. To mechanized the construction of filler time, to control the 1m high in the cage sub-word evenly feeding.
4. Each batch of feed in the future, with small pieces of gravel fill the pores, and to ensure that the stones are uniform, to ensure the construction of the filling material density.
5. Net inward filling material is more than 1.7 tons / mm3.
The third step, the cages cover construction
1. It is necessary to lay the leveling of the top filler before the cover.
2. Should be the first use of the cover clamp fixed in the adjacent unit after the box line, and then tied.
3. Cover and the top of the cage frame is necessary to adopt the spiral combination of wire banding.