Heavily galvanized military defensive barrier lined with heavy duty geotextile China manufacturer
Views:3 Author:PeiGuan Metal Wire Mesh Publish Time: 2018-06-12 Origin:Site Inquire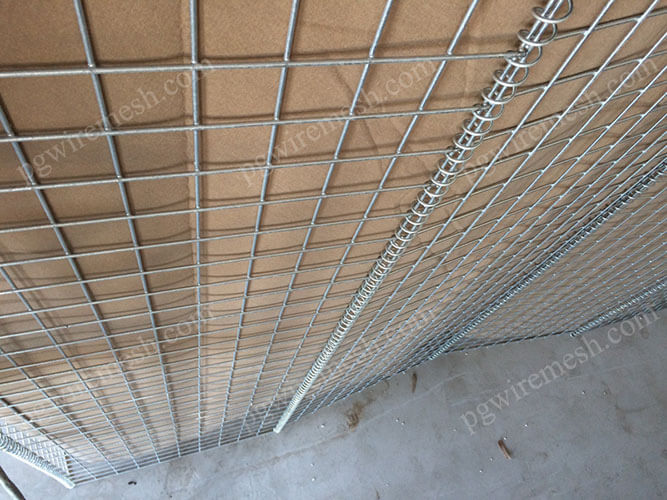 Heavily galvanized military defensive barrier is one modern multi-celluar gabion barrier which is made of welded mesh frame outside and lined with heavy duty geotextile inside. The welded mesh frame is made of heavily galvanized steel wire which has the heavily zinc coating layer of 250gsm, this heavy zinc coating make the military defensive barrier wall more durable and rust resistant.
The structure assembed from heavily zinc coated military defensive barriers can provide good resistance to ballistic and fragmentation penetration, so the military defensive barriers has become the popular camp perimeters security blast wall. The US military experts said "military defensive barrier lined with geotextile are acknowledged as the most significant development in field fortifications since WWII".
If you want to bid your project by military defensive barrier, please feel free to inquiry us the latest prices.