Heavy-duty galvanized defensive barrier/hesco sand bags lined with geotextile China factory
Views:14 Author:PeiGuan Metal Wire Mesh Publish Time: 2018-06-25 Origin:Site Inquire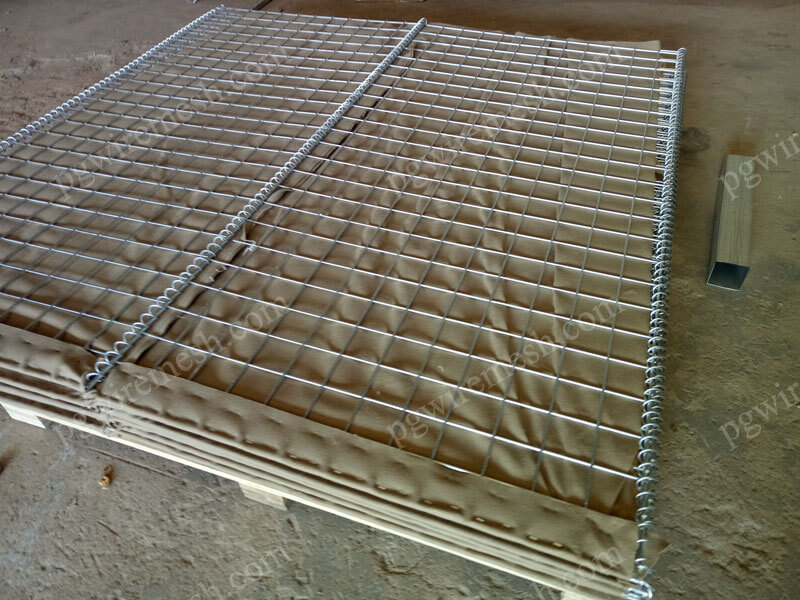 Heavy-duty galvanized defensive barrier is also called as hesco sand bags, military sand wall, welded gabion box, barrier explosion proof wall,etc. It is a aggregate of welded gabion boxes and heavy duty non-woven geotextile. The welded gabion boxes are made of heavy-duty galvanized steel wire or zinc-alunimum steel wire(galfan wire).
Heavy-duty galvanized defensive barriers are mostly used for flood control along the coastline and perimeter security around the country border. It is different from the traditional sand bags, it is a prefabricated, multi-cellular system, which has the protective structure. It can be rapidly deployed by using minimal manpower.
The heavy-duty galvanized defensive barrier is also different from the welded gabion box, it can be filled with sand,earth,gravels,stones, but the filling materials of welded gabion wall just can be stones. Anping PeiGuan can provide you the solution for building your defence wall.