Hesco earth-filled barrier wall made in China Force Protection Defensive Barrier
Views:5 Author:PeiGuan Metal Wire Mesh Publish Time: 2018-07-06 Origin:Site Inquire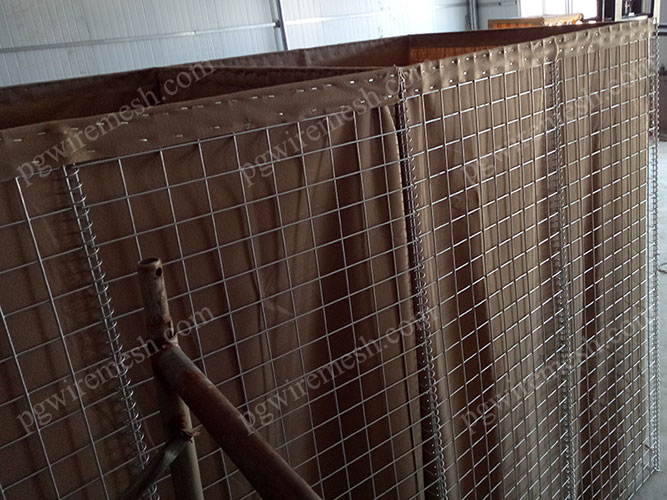 The hesco earth-filled barrier wall is also regarded as Force Protection Defensive Barrier ,Military defensive barrier wall, Military Barricades Sand Wall,camp bastion barrier and the like.
Our hesco barrier wall system can protection force from hostile threats,,you can easy and rapid to deploy earth-filled barrier wall system protects troops by providing ballistic protection, blast mitigation and HVM vehicle barriers.It can be filled with sand, earth, cement,stone, then as a defence wall or bunker and widely used in the military to protect safety.
The Force Protection Defensive Barrier is excellent quality and reasonable price.The barrier container unit is a multi-cellular wall system manufactured from welded Zinc-Aluminum coated /hot dipped galvanized steel wire mesh and joined with Joining wire,Spring wire. The container MIL units are lined with beige or green colored heavy-duty non-woven polypropylene geotextile.