How to do a good job of stone cage repair work
Views:10 Author:Site Editor Publish Time: 2017-10-17 Origin:Site Inquire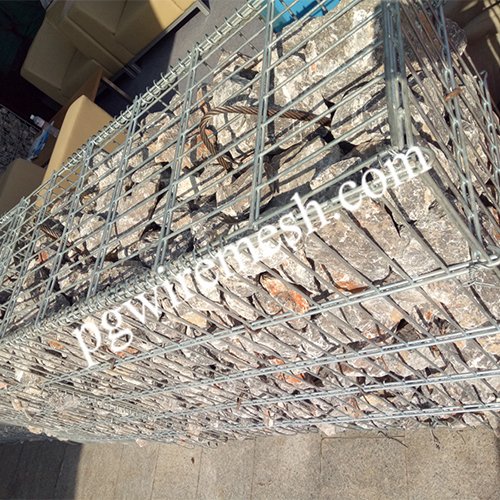 Gabion life of the long-term and its material corrosion resistance is closely related, so do the work of the anti-corrosion function of the cage is very important.

Control of stone cage anti-corrosion factors mainly for the following four points:
first:Aluminum-zinc alloy gabion corrosion performance is much larger than the galvanized steel wire, because the aluminum zinc alloy gabion corrosion rate is relatively low, so the best material of the cage material.
Second: gabion more galvanized layer, the greater the corrosion resistance, the smaller the corrosion rate. So the gabion more than a few layers of zinc can be a good way to stop the corrosion of gabion.
Three: uniformity of the coating. The coating is ring-shaped in the outer surface of the wire, the production process is poor side of the coated steel wire side thick side, and its use of the control point is weak. That is, although the coating weight can reach 250g / ㎡, the real available amount of effective coating is only about 100g / ㎡. While the plating 10% aluminum zinc alloy wire coating is more uniform.
Four: the firmness of the coating. Once the coating is broken, the gabion is susceptible to corrosion. As the gabion is twisted weave, so the requirements of the coating firmness is relatively high.
So want to do a good job of stone cage anti-corrosion work, must be in strict accordance with the provisions of the country on the surface of the gabion galvanized treatment, and resolutely refused to steal plating plating and so on.