Military Barricades & Barrier Filled with Sand China Factory
Views:27 Author:Site Editor Publish Time: 2018-06-29 Origin:Site Inquire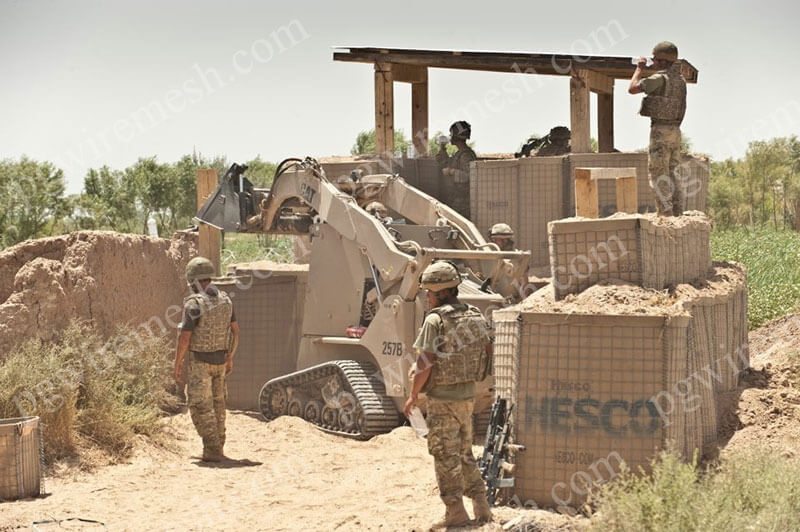 Military barricades & barrier is one rapidly deployed army barricades that are filled with sand or earth. It is made of welded mesh frame outside and lined with heavy-duty non-woven geotextile inside. The sand filled barricades are mostly used for building Marine Base Camp, Military Bunker, Military Watchtower, Checkpoint, Border Security Wall, Flood Wall, Explosion-Proof Wall,etc.
The military barricade is also named as hesco barrier, hesco bastion, defensive barrier, blast wall, military barrier, sand filled wall, flood barrier,etc. It can stop the bullets and rocket gun to protect the troops and facilities, it is widely used in Gulf War, Afghanistan, Iran, Iraq, many middle east countries.
The filling materials are easy to find such as earth, sand, gravels, stones, even fine sediment,ect, I think the sand is especially easy to find in middle east countries.