Military Defensive Barriers – MIL Units filled earth sand bag China Manufacturer/Factory
Views:9 Author:PeiGuan Metal Wire Mesh Publish Time: 2018-06-13 Origin:Site Inquire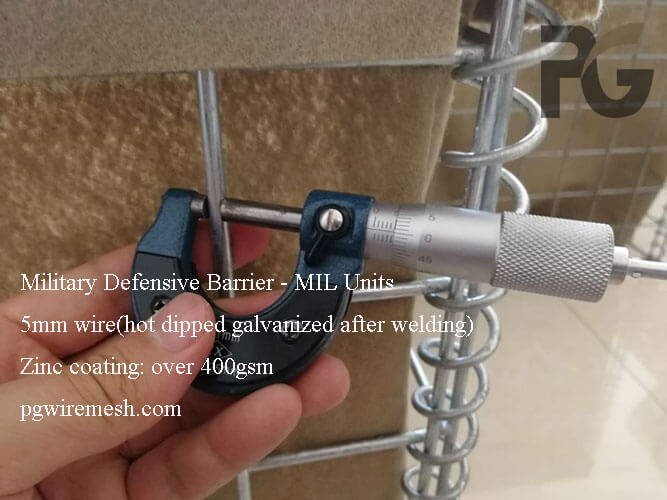 Military defensive barriers – MIL Units also can be called as earth-filled sand bags, ultimate force-protection barrier system.
Whether used as a protective barrier or to define boundaries, military defensive barrier – MIL Units have been widely used for protecting personnel, vehicles, facilities, and other critical assets in military camps, peacekeeping, humanitarian.
Once erected, military defensive barrier – MIL Units can be deployed rapidly and filled using almost any locally available material, and with a wide range of dimensions structure.
PeiGuan's unrivalled capability in design, manufacturing, has made it a lead manufacturer in the design and manufacture of advanced force protection in China.
For more information about Military Defensive Barrier – MIL Units filled earth sand bag, contact us directly.