Military Sand Wall Blast Barrier China Manufacturer
Views:5 Author:PG-MESH Publish Time: 2018-03-29 Origin:Site Inquire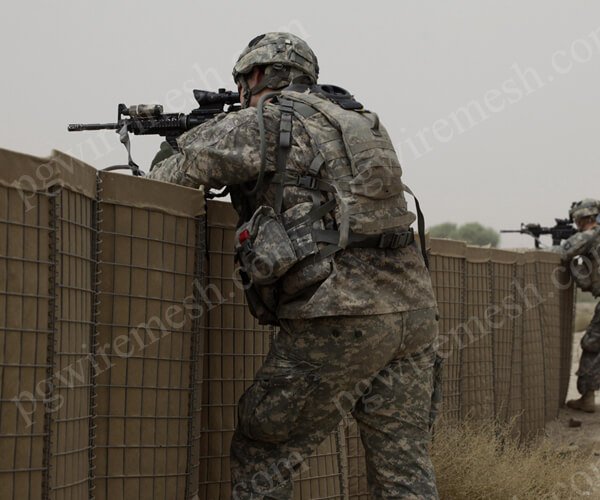 Military sand wall is a protective blast barrier against explosion and floodwater. Sand, earth or crushed stones are the general filling materials that gives the sand wall a robust structure to protect people against explosion of bomb. Originally designed for use on beaches and marshes for erosion and flood control, the military sand wall blast barrier quickly became the popular security barrier wall in the 1990s.
The authentic products-military sand barrier blast wall is made of collapsible wire mesh containers and heavy duty non-woven geotextile liner, and originally used as a temporary or semi-permanent levee prevent emergency flood. During the flood controlling the sand filled barrier wall has the ability to resist rust and erosion in the floodwater.
The military sand filled barrier has widely used as a modern and rapid military fortification system, especially in middle eastern countries such as Iraq, Iran, Syria, Kuwait, Saudi Arabia, UAE, etc. Any demand of military barrier you have, please contact us.