Military Wall Hesco Barrier,Military Sand Defence Wall China Manufacturer
Views:31 Author:PG-MESH Publish Time: 2018-03-28 Origin:Site Inquire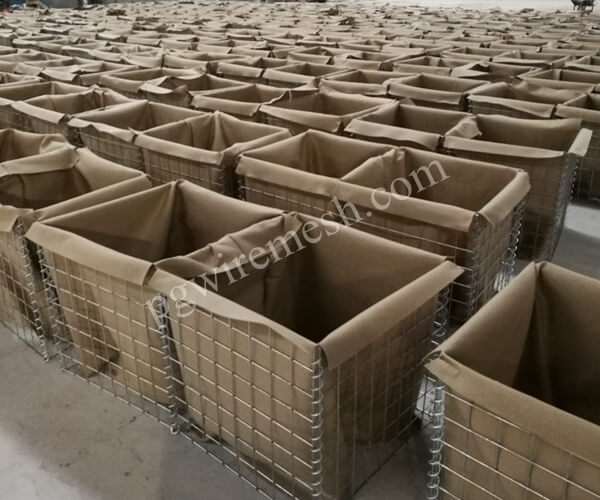 Military Wall Hesco Barrier Bastion is one multi-cellular defensive barrier against bomb, bullets, RPG, some blast by weapons. The filling materials such as sand, earth, gravel, rubble,cement, even any sediment also can be the filling materials of hesco barrier, so it is also be named as military sand defence wall/barrier.
As soon as the defence barriers be filled with sand, a protective structure with integrity would be formed, the strong earth-filled military sand wall will have the ability to protect facilities and troops against car bomb and ballistic missile.
The cost of military sand wall is much lower than blast wall made of cement. When the government purchases the cement blast wall to build a border security wall along the boundary of country, the financial pressure would be very big, but choose the military defensive wall filled up with sand or earth to be substitute, the purpose would be easier to reach. As we know that the spending of military fortification is crucial and obbligato for the military institution of one country. The hot dipped galvanized welded mesh frame and heavy duty non-woven geotextile of military barriers are durable and erosion-resistant. The heavy zinc coating of galvanized steel wire has the ability of anti-rust and that makes the service life of military wall much longer even in wetland or marsh.
All the military barriers are foldable and packed in the pallet tidily. When the goods reaches the project site, only need 3 man to unpack the barriers and pull out it, and one front-end loader to fill the multi-cellular systems, the military wall woulb be quickly developed.