Rapidly depolyed military security barrier wall sand cage barrier for force protection
Views:4 Author:PG-MESH Publish Time: 2018-04-29 Origin:Site Inquire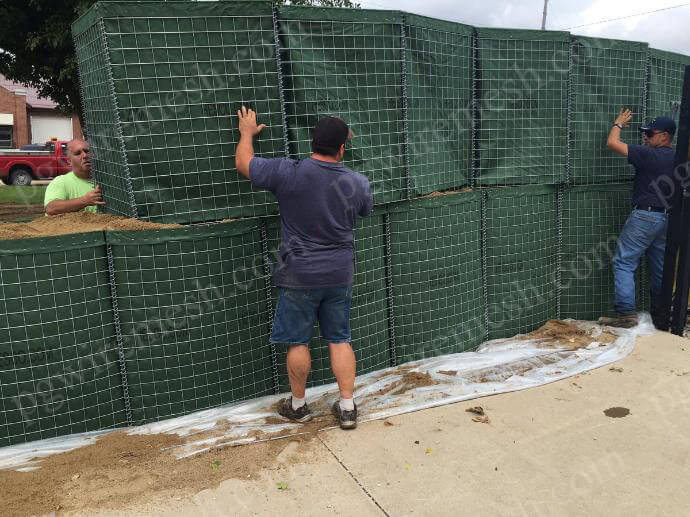 Military security barrier is one multi-cellular sand cages barrier which has been used for defensive barriers during every major conflict since the Gulf war. The military security barrier unit system can be surface mounted and provide protection against threats. It is a modern military fort for force protection and homeland security.
As we know, border security is very significant for each country, and protecting each civilian personnel is the military's responsibility, so it is crucial to build a military security wall along the country border. The military sand cage barrier wall can provide proven protection against the threat from arm weapons, moreover it is very convenient to find the filling matieral-sand,earth,or some fine sediment. As soon as the military secuirty barriers reach the project, it can be deployed rapidly to build a security sand cage barrier , and the security wall can be extented to longer by joining pins.
Anping PeiGuan can manufacture various dimensions of military security barrier wall for force protection.