Recoverable Defensive Barrier Unit Containers for Re-using Process
Views: 5 Author: PeiGuan Metal Wire Mesh Publish Time: 2018-07-05 Origin: Site Inquire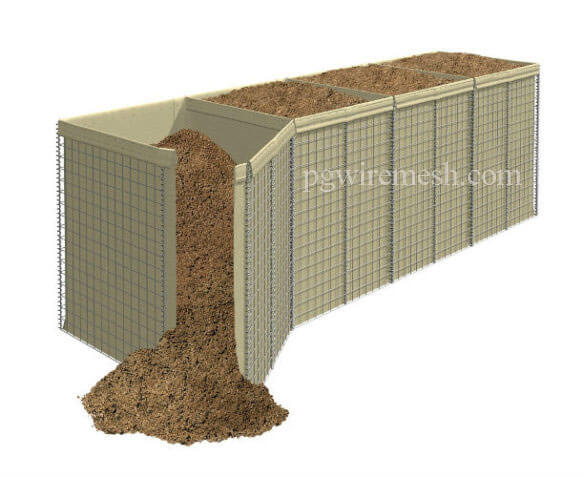 Recoverable defensive barrier has the reusability for re-using process, that means the wire mesh containers can be disassembled and removed to another worksite when the mission is finished. How to disassemble the recoverable defensive barrier unit container? Is it difficult to remove the defensive bastion barrier filled with sand?
The answer is absolutely no, the only work need you to do is just pulling out the joining pins/rod, then the defence wall will be disassembled and unpacked. So the joining pins/rods are very important components for recoverable defensive barriers unit container. This simple structure make it very easy to remove the completed military defensive barrier unit containers.
Where the recoverable defensive barrier bastion will be commonly used?
The recoverable defensive barrier sand bags are widely used as temporary barricades or military bunkers in the airport or city street for sefety protection. When there is no need to use the defense wall, you can remove it anytime. That bring the urban maintainer many conveniences in maintaining the cities.