Security barrier military defensive barrier bastion for force protection China manufacturer
Views:1 Author:PG-MESH Publish Time: 2018-05-03 Origin:Site Inquire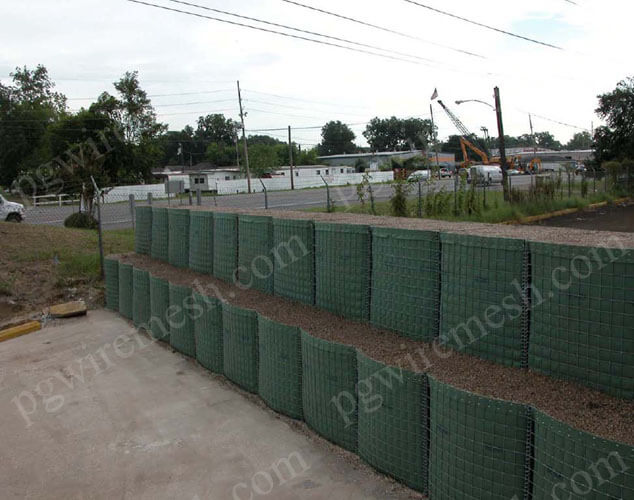 Security barrier filled with sand or earth is also called as military defensive barrier bastion, hesco bastion barrier. It is usually used to build the blast wall along the border of country for force protection.Anping PeiGuan can manufacture various dimensions of security barriers lined with heavy duty non-woven geotextile inside.
Force protection is getting more and more important for each independed country. Building a security wall as the border wall is a wise decision for the leaders of government. The security barrier is a composition of welded mesh frame outside and geotextile inside, the geotextile can stop the sand or earth flow out from the welded mesh, we generally use the 300g/m2 duralble geotextile to make the security barrier, the geotextile will be sewed on the edge of welded mesh frame.
The security barrier/military defensive barrier can be foldable to small package for easy transportation. When you get the bastion barrier, you just unfold the units then deploy a long security wall quickly.