Zinc-alunimum coated hesco barrier mil2, mil5 multi-cellular defensive barrier fortification China manufacturer
Views:6 Author:PG-MESH Publish Time: 2018-05-19 Origin:Site Inquire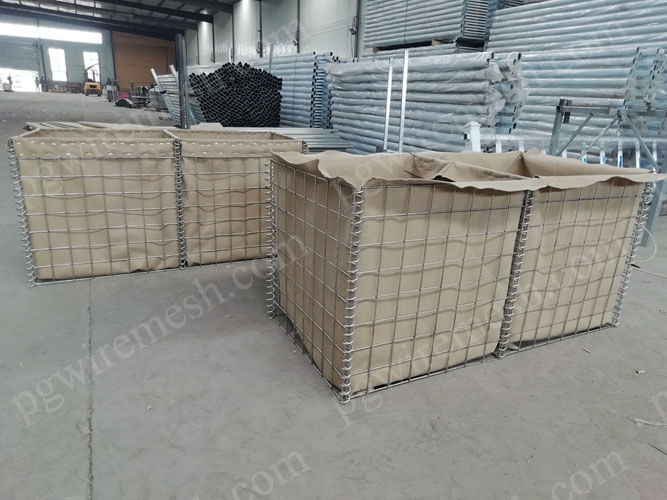 Zinc-alunimum coated hesco barrier mil2 is one multi-cellular defensive barrier unit which includes 2 cells of hesco baskets, it is also called as galfan coated military mil2 defensive barrier. Usually national guard soldiers can construct a protective military sand wall to protect personnels and troops as a rapidly deployed fortification or prevent possible flood.
Mil2 and Mil5 zinc-alunimum coated defensive barrier is usually used to construct the "Sangar" type Ground Observation Post Structure, the small dimension of defensive barrier can be placed on the top of sangar ground observation post structure as the roof.
The galfan coated multi-cellular defensive barrier is the most common used field fortification element, because it is a simple construction, easily transportable and installed, variable, requires minimal workforce and can be used for a long time. The zinc-alunimum coated hesco barrier bastion is a truly new fundamental engineer equipment of the force protection.
Anping PeiGuan(PG-MESH) can provide various dimensions of zinc-alu hesco defensive barrier, any request, please contact us for quotation.